Thrifty Location de Voiture DestinationsAfrique du Sud
Thrifty Location de Voiture Afrique du Sud
Toutes les destinations de locations de voitures pour
The vehicle standard was good but the car itself was of very poor quality due to care maybe by previous drivers. It was full of dents and scratches and even roof was up holing inside.
I have not been refunded my deposit (R6000.00) yet.
Dropoff can greatly be improved.
Staff member Craig at George airport not very helpful
I rented SUV 4WD_ Nissan X-Trail and I got that car. However_ during the picked up_ I was not informed that the car is not equipped with even reverse sensor which I believe a common features for any car_ especially for big SUV like Xtrail.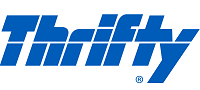 Trés Bon
Basé sur 497 d'évaluations
---
Vous pouvez y accéder à toutes les destinations de Thrifty et trouver les meilleures tarifs possibles pour votre Location de Voiture.