Thrifty Location de Voiture DestinationsAllemagne
Thrifty Location de Voiture Allemagne
Toutes les destinations de locations de voitures pour
Molto gentili e professionali La macchina pulita e in ottime condizioni Prezzi ottimi Grazie
The excess protection package charged from the portal was confusing. As the rental desk were not aware of it.
1.) Rental company to notify clients on regulations regarding the security vests in the car - need to have 1 each for each person. 2.) Tips on how best to proceed when returning car at the huge Frankfurt Airport
Thanks for the car rental supplier company the provided me new car with full options Once again thank you very Mach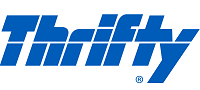 Excellent
Basé sur 14 d'évaluations
---
Vous pouvez y accéder à toutes les destinations de Thrifty et trouver les meilleures tarifs possibles pour votre Location de Voiture.
Contactez nous
Vous pouvez nous contactez en utilisant
l'une des méthodes ci-dessous
Téléphone: Les heures d'ouverture du centre téléphonique sont de 06H00
jusqu'à 23H00 heures ,heures GMT+1 (Merci de noter que notre personnel
parle majoritairement anglais et allemand, cependant certains parlent français)

International: +302 810 812 012

1-206-317-1229

>