Thrifty Car Rental Destinations in South Africa
Thrifty Car Rental in South Africa
All Car Rental Destinations in South Africa
The service is spot on from the help desk representative to the car inspectors.
The only complain I do have is that the doesn_t have the rubber carpet in it so you battle to get all the sand out and if it rains the carpet get wet.
The quality of the vehicle is not suitable for wet conditions and the hilly environment_ it would be recommended that this advice be provided to potential customers to avoid mishaps.
I had a problem with the dates as opposed to the ones i requested to have the car. I wanted to change the collection date but could not. Sent an email 24hours before collection and still there was no response.
Ordered a Hyundai Grand I10 then was given a Toyota Agya.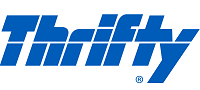 Very Good
Based on 690 ratings
---
Get instant access to all Thrifty car rental locations in South Africa and find rates as Low as Possible for your Car Rental