First Car Rental Destinations in South Africa
First Car Rental in South Africa
All Car Rental Destinations in South Africa
O carro era novo_ porém o balanceamento não está bom.
Excellent service Satisfied
The deposits are extremely high. And you have to pay on pickup_ which is not clearly explained before you book (very fine print).
Car was poor quality and very noisy. E tag was also dysfunctional
Drop off not organised insufficient staff to handle return and inspections adequately. Still awaiting for reversal off R10 000 holding charge on my credit card 2 days after return.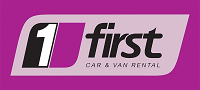 Brilliant
Based on 1962 ratings
---
Get instant access to all First car rental locations in South Africa and find rates as Low as Possible for your Car Rental