BLUU Car Rental Destinations in South Africa
BLUU Car Rental in South Africa
All Car Rental Destinations in South Africa
Everything was great_ except the deposit of R23 100!!!!!! Never again!!!
Rented from them many times before but yet did NOT keep my info on file to make paperwork easier.
Location showed 24 hr open but only opens at 6am.
Es wurde mir nachträglich ein Betrag auf der Karte belastet für zu spätes abliefern des Autos_ obwohl wir alle Zeiten eingehalten haben_ unserer Meinung nach.
The return is extremely challenging_ I had to wait for 30minutes due to congestion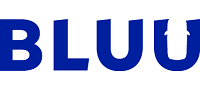 Brilliant
Based on 926 ratings
---
Get instant access to all BLUU car rental locations in South Africa and find rates as Low as Possible for your Car Rental