BLUU Car Rental Destinations in South Africa
BLUU Car Rental in South Africa
All Car Rental Destinations in South Africa
I am still waiting for the invoice and refund from the 4.500 deposit that t I have
Excellent service. Keep up the good work. Friendly_ humble and welcoming staff.
I have not yet received a summary nor a final invoice for the amount due. Therefore I have no idea how much is to be deducted from my credit card.
the car given needs a good service and new clutch.
Please ask rental car provider to email final Invoice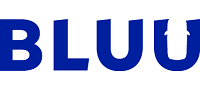 Brilliant
Based on 1324 ratings
---
Get instant access to all BLUU car rental locations in South Africa and find rates as Low as Possible for your Car Rental