THAI Car Rental Destinations in Thailand
THAI Car Rental in Thailand
All Car Rental Destinations in Thailand
when we returned the car there were scratches on the hub cab that we had shown to the attendant at pickup. luckily I made pictures to proof it was not from us and there before hand.
The car had no parkingsensors.
Everything went fine but the car is not powerful and can hardly go up a hill and Samui is full of mountains. I am still in Samui and rented another car elsewhere.
Will use again. Very happy with everything!
Everything worked perfectly_ thank you!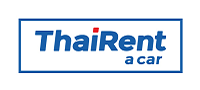 Excellent
Based on 323 ratings
---
Get instant access to all THAI car rental locations in Thailand and find rates as Low as Possible for your Car Rental