Avantcar Car Rental Destinations in Slovenia
Avantcar Car Rental in Slovenia
All Car Rental Destinations in Slovenia
I returned the car at 7 in the morning and the office was closed and I had to leave the car keys on a box in front of the desk that_s is really strange and not good because you are not present at the check of the car and can accuse u for any damage afterwards
La facturation de la vignette autoroute est abusive et plus chère que si on la prend pour la semaine. Dommage car le reste est bon
when ordering a car_ I chose all the necessary options including full insurance_ but in the office I had to pay 2 times more (no extra options) than what was indicated on the site.
Great people_ very good stuff_ dropoff was out of hours and no designated parking_ but a really minor thing...
Car was 2 hours late being dropped off which sort of spoilt the day a bit.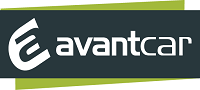 Brilliant
Based on 165 ratings
---
Get instant access to all Avantcar car rental locations in Slovenia and find rates as Low as Possible for your Car Rental