Thrifty Car Rental Destinations in Philippines
Thrifty Car Rental in Philippines
All Car Rental Destinations in Philippines
The car had no GPS but the rental office had no maps of the area. Since many areas had no internet service we were glad we didn_t make a wrong turn. I would suggest having some type of map available. Also there was no USB plug in the car for phone charging which would have been nice.
Next time_ please provide a workable Garmin GPS system_ it was really hectic trying to ask directions.
Satisfaction guaranteed renting a car with this company
other then pick up time took little to long.
ברצוני להביע את אכזבתי מהשרות שלכם בזמן אמת בהזמנה שלי רכשתי ביטוח מלא וכן gps אך בפועל לא קיבלתי אף לא אחת מהתוספות חברת ההשכרה אמרה לי כי לא מופיע אצלם התוספות שרכשתי למרות שהצגתי להם את סיכום העסקה מולכם ניסיתי ליצור אתכם קשר בזמן אמת אך לא היה כל מענה_ בסופו של דבר שילמתי סכום גדול לביטחון ולא היה לי ביטוח מלא ולא gps _ אני מצפה מכם להחזר כספי וכן לפיצוי הולם על עוגמת הנפש שנגרמה לי _ במידה ואכבל את כספי וכן הפיצוי אוכל להשיב בחיוב אם להמליץ עליכם לחברים אני מצפה לתשובה מכם בתודה מראש יוסי נזרי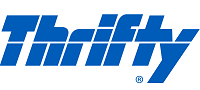 Brilliant
Based on 8 ratings
---
Get instant access to all Thrifty car rental locations in Philippines and find rates as Low as Possible for your Car Rental