247 Car Rental Destinations in New Zealand
247 Car Rental in New Zealand
All Car Rental Destinations in New Zealand
I wasn_t happy the daily rate of the car wasn_t the same when I first had booked it. It was pouring with rain_ cold and I didn_t have a great pickup experience so I didn_t check the document until a few days later.
Great service will definitely use again
Great friendly team-would highly recommend . Will use next time for sure !
Driver returning us back to airport was a bit eratic and drove to fast are luggage was geting thrown about
I have used them before and are always well looked after.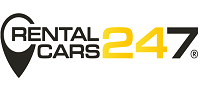 Excellent
Based on 160 ratings
---
Get instant access to all 247 car rental locations in New Zealand and find rates as Low as Possible for your Car Rental