Citygo Car Rental Destinations in Malta
Citygo Car Rental in Malta
All Car Rental Destinations in Malta
Car had headlight out_ but rental co repaired it the next day while we were visiting an archeological site. Car was not clean_ but other than that_ it worked fine.
A bit worried when I picked up the car and signed a contract saying it had 21 errors. Afraid of getting blamed for something that was not my fault_ but this did not happen. After all satisfied with your service.
Diverse beschadigingen bij ophalen maar netjes gemeld door medewerker bij ophalen.
The costs of this rent were not transparent and were quite higher than advertised. You should let your customers know what is the estimated final cost of the rent.
The pick up was ok but took us nearly 20 minutes to find the right office. It is on the paperwork and the office door but not obvious. The actual checking process was very good.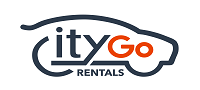 Excellent
Based on 145 ratings
---
Get instant access to all Citygo car rental locations in Malta and find rates as Low as Possible for your Car Rental