Stella Car Rental Destinations in Montenegro
Stella Car Rental in Montenegro
All Car Rental Destinations in Montenegro
פשוט מקסימים !!! סטלה קאר !!!
All the services has been provided over my expectation.Thank you.
השרות היה טוב מאוד...פאבל שירת אותנו נאמנה... תודה רבה...
I really liked that I got the promised car and not a similar one. One of the fastest and most pleasant pickup and dropoff service.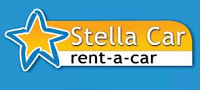 Excellent
Based on 528 ratings
---
Get instant access to all Stella car rental locations in Montenegro and find rates as Low as Possible for your Car Rental