Times Car Rental Destinations in Japan
Times Car Rental in Japan
All Car Rental Destinations in Japan
トランクが小さかったのですが、すぐにトランクが大きな車に変更して下さり、柔軟に対応して頂きました。お陰様で2日間とても快適に過ごすことが出来ました。ありがとうございました。
Great service_ very helpful _ friendly staff.
Sie waren super freundlich und perfekt!
There are some scratches on the side and back of the car but the car is quite new (within 3 years I guess). The overall experience is good as we don_t need to wait for the collection and return of the car when we arrive at the shop. The staff are helpful and we can communicate in English without any problems. Thank you
Highly recommended. Good service and very smooth the whole process.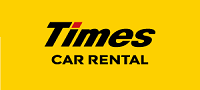 Excellent
Based on 33 ratings
---
Get instant access to all Times car rental locations in Japan and find rates as Low as Possible for your Car Rental