Sicily by Car Car Rental Destinations in Italy
Sicily by Car Car Rental in Italy
All Car Rental Destinations in Italy
Habe einen Kompaktwagen ..klein..gemietet und ein grösseres Auto bekommen! War sehr positiv!
נאלצתי להוסיף נוזל כלשהו החיוני לפעולה תקינה של הרכב. טיפול זה היה צריך להיות מבוצע ע_י החברה_ טרם מסירת הרכב. יש לציין שקיבלתי החזר ההוצאה בעת החזרת הרכב_ אבל בכל זאת היה מיותר מבחינתי להתעסק עם זה.
Brug dog de oplysninger vi har givet ved bestilling af bilen_ når i skal foretage udlevering af bilen. I udfører et kæmpe merarbejde_ som giver ventetid for jeres kunder.
All went well. Efficient and fast service. Were disappointed about cleanliness - the car was not clean.
Car had damage (dents / scratches) on three of four corners_ hire period was two days and check engine oil message came on half way through second day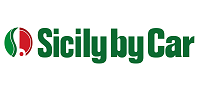 Brilliant
Based on 2104 ratings
---
Get instant access to all Sicily by Car car rental locations in Italy and find rates as Low as Possible for your Car Rental