Thrifty Car Rental Destinations in France
Thrifty Car Rental in France
All Car Rental Destinations in France
Received a great upgrade at a very low cost addition.
The only sting is the premium insurance that you are persuaded to take otherwise your not really covered but everything was fine and we got a good deal in the end.
For once!! everything was as it should be_ and the guy was lovely at the desk on arrival and departure too.
At the time of the booking_ I paid for extra insurance but was given no information on what this was covered or how to claim
I am not sure of the total figure for the hire of the vehicle_ and also the insurance cover was very vague when I sort an explanation if it were to used in an accident. There didn't seem to be a clear summary and contact details. Otherwise a good service and very clean vehicle.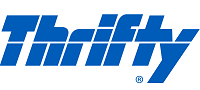 Excellent
Based on 41 ratings
---
Get instant access to all Thrifty car rental locations in France and find rates as Low as Possible for your Car Rental