Carwiz Car Rental Destinations in Czechia
Carwiz Car Rental in Czechia
All Car Rental Destinations in Czech Republic
Easy process_ nice car_ apart from no one there at weekend to accept car back so deposit still not returned!
شركة ممتازة والعاملين في الاستقبال ودودين
some directions to the pickup location would have helped with a lot of wandering around.
Příjemný zastupitel firmy_ rychlé předání vozu. Vřele doporučuji .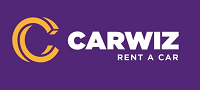 Excellent
Based on 14 ratings
---
Get instant access to all Carwiz car rental locations in Czech Republic and find rates as Low as Possible for your Car Rental