Autostop Car Rental Destinations in Cyprus
Autostop Car Rental in Cyprus
All Car Rental Destinations in Cyprus / North Cyprus
Bestelltes Auto war SUV 4WD_ ausgeliefert wurde ein VAN_ vielleicht ein gleich- bis höherwertiges Auto_ aber eben kein SUV. 4WD.
car was not the one I thought I had hired 😊 - was ok though despite never seeing another one like it during the week I was in Cyprus 🚗
One sidelight bulb blown; Light below auto transmission selector not working; One wiper blade ineffective; One washer jet blocked; No washer fluid; No parcel shelf; One wheel trim missing. Car was 2013 vintage_ very economical and good value.
Very friendly and comfortable rent-a-car provider.
Менеджер не отметил в карточке аренды множественные царапины на на кузове автомобиля. Двигатель издавал посторонние звуки при работе и заедал стеклоподъемник заднего стекла_ закрывать приходилось помогая рукой.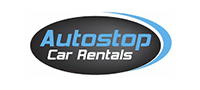 Excellent
Based on 16 ratings
---
Get instant access to all Autostop car rental locations in Cyprus / North Cyprus and find rates as Low as Possible for your Car Rental