Thrifty Car Rental Destinations in Switzerland
Thrifty Car Rental in Switzerland
All Car Rental Destinations in Switzerland
It_s always the same_ you don_t get what you book_ I kind of feel cheated_ it_s always _or similar_ Why can_t it be what you book? I don_t know how you people get away with this scam. Other than this (importnt point) everything else is ok.
Afleveringen var lidt for overfladisk. Man skulle selv henvende sig. I Edinburg (Scotland) blev vi modtaget personligt og gennemgik bilen sammen og fik en kort snak herom. Her afleverede jeg bare nøglen uden kvittering. Det virkede ikke helt betryggende.
Der Jeep fuhr ein wenig komisch_ das Auto schlängelte etwas.
The person serving us was nice and helpfull. The car we received_ kia instead of ford focus_ was larger but less stable.
Excelente gestión. El coche fue impecable. Devolución fácil y sin problemas. Muchas gracias !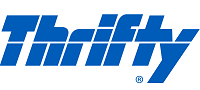 Brilliant
Based on 60 ratings
---
Get instant access to all Thrifty car rental locations in Switzerland and find rates as Low as Possible for your Car Rental