Ford Rent Car Rental Destinations in Belarus
Ford Rent Car Rental in Belarus
All Car Rental Destinations in Belarus
Автомобиль был предоставлен даже лучше чем заказывали_ что сделало наше путешествие очень комфортабельным!
Сервис был на высоком уровне_ время оформления минимально_ авто исправный и чистый_ приятно иметь с вами дело
Great service_ got whats app message with pictures where to meet. Good communication.
Alles war perfekt. Sehr_ sehr nette_ freundliche Mitarbeiter. Kann nur empfehlen. Danke.
The car was there on time_ exactly as ordered. Agent was very helpful.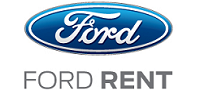 Excellent
Based on 11 ratings
---
Get instant access to all Ford Rent car rental locations in Belarus and find rates as Low as Possible for your Car Rental