LC Car Rental Destinations in Bulgaria
LC Car Rental in Bulgaria
All Car Rental Destinations in Bulgaria
הם דרשו עוד 10 לבות יותר ממה שהופיע על הטופס
The value for money was great. The first car that was brought to me at the airport did not want to start. They have arranged a second car within 20-25min which was OK. At the night time_ I have noticed that dipped left light is not working_ although it was ticked on the check list that all lights are working. However_ I still find this rental as a good experience and good value for money.
Das Fahrzeug wirkte ungepflegt und es waren mehr Schäden als angegeben .Personal war freundlich
הכל היה מצויין בעיה אחת זה האיסוף של הרכב רק מטרמינל 2 ולנו זה יצר בעיה בהחזרת ברכב_ כי בשעה 4:00 לפנות בוקר קשה להגיע לטרמינל 1
Very happy with car and service_ thank you.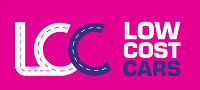 Brilliant
Based on 1163 ratings
---
Get instant access to all LC car rental locations in Bulgaria and find rates as Low as Possible for your Car Rental