Thrifty Car Rental Destinations in Belgium
Thrifty Car Rental in Belgium
All Car Rental Destinations in Belgium
Great service with an upgrade_ and nice flexibility when we had to postpone our return by a day.
We_ve got free upgrade to Volvo V60_ since Fiat 500 Large wouldn_t suit or fit for 4 of us_ although we bookied _Opel Astra 5D or similar_
Unable to extend the rental period as it would not allow me online. As this booking was made online I would not want to discuss the extension in any other format.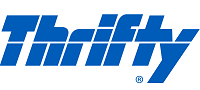 Excellent
Based on 10 ratings
---
Get instant access to all Thrifty car rental locations in Belgium and find rates as Low as Possible for your Car Rental