Stoutes Car Rental Destinations in Barbados
Stoutes Car Rental in Barbados
All Car Rental Destinations in Barbados
Excellent experience Great customer service
Nothing negative to say thanks to all.
The office was open but there wasn't nobody inside. We were waiting 20 minutes and We have to leave the car to take the flight. Nobody's came to check the car.
We were given a larger car due to unavailability of the size of car ordered. The car was quite old (69_000km) but perfectly adequate. Staff were good and friendly. No complaints.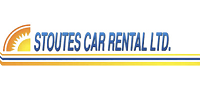 Excellent
Based on 396 ratings
---
Get instant access to all Stoutes car rental locations in Barbados and find rates as Low as Possible for your Car Rental