Bargain Car Rental Destinations in Australia
Bargain Car Rental in Australia
All Car Rental Destinations in Australia
Only thing when I dropped car it had more petrol than they said I believe.
A very thorough and helpful team. Great_ extra inside information about roads and conditions. All very useful.
Such a long queue for the 9 seat shuttle … we ended up catching an Uber to the office! Apart from that all went really well!
I when booking car online I advised our ETA was 9pm….your operator sent a text message that the desk would close at 7pm but he could return later if required. I didn't get the msg until 9pm as we were airborne. So we taxi to hotel _ back next morning to get car. Would be handy to advise customers your desk closes at 7 pm.
Staff member was pretty hot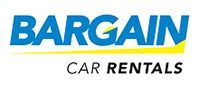 Excellent
Based on 788 ratings
---
Get instant access to all Bargain car rental locations in Australia and find rates as Low as Possible for your Car Rental