Sicily by Car Car Rental Destinations in Albania
Sicily by Car Car Rental in Albania
All Car Rental Destinations in Albania
Car was of only fair quality but I chose it myself. Everything was OK.
buongiorno vorrei sapere quando verranno sboccati i soldi
The girl wasn't very happy it seems. a smile next time :-)
We were charged €80 for crossing a border but we were not informed about this during our pick up.
La.manera de meter el seguro. Aunque lo echasemos para atras luego en el lugar de recogida figuraba nuevamente para pagar. Mal en este sentido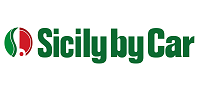 Brilliant
Based on 16 ratings
---
Get instant access to all Sicily by Car car rental locations in Albania and find rates as Low as Possible for your Car Rental