Right Cars Car Hire Destinations in New Zealand
Right Cars Car Hire in New Zealand
All Car Hire Destinations in New-Zealand
The issue with charging us Diseal tax when it was listed as a cost
the type of car I originally wanted was not available (Toyota outlander) ended up with a Kia Sportage not my kind of car.
It would be better if you clean up the car before handover ro customer incl spraying some air refresher
Rental office could have been tidier. Not very business like. Car with too many kms (almost 200000). Cold start issues.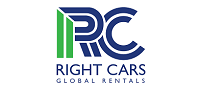 Very Good
Based on 169 ratings
---
Get instant access to all Right Cars car hire locations in New-Zealand and find rates as Low as Possible for your Car Hire