NL car rental Car Hire Destinations in Iceland
NL car rental Car Hire in Iceland
All Car Hire Destinations in Iceland
The only bad thing was the GPS_ we could never use it_ it wouldn_t let us add any new address. Thank God we had our phone GPS
They were very helpful. They picked us up at the airport and took us to the car rental. Then when we dropped off the car_ they took us back to the airport. Very Friendly!
Men at rental center excellent_ very helpful
Provided petrol car instead booked diesel one_ but all except this issue was perfectly ok.
Next time please_ be on time at the airport_ at the arrivals :-)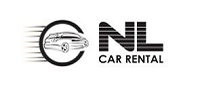 Brilliant
Based on 10 ratings
---
Get instant access to all NL car rental car hire locations in Iceland and find rates as Low as Possible for your Car Hire
Contact us
You can contact us using any of the below methods:

By e-mail:
Email us for an existing Booking
Email us for the Theft & Damage Protection
By phone: Our Call centre is 24 hours available,
our staff is English, German, French, Spanish, Russian
and Italian speaking in all contact numbers.
International number: +302 810 812 012
or local number:

1-206-317-1229

>