Naniko Car Hire Destinations in Georgia
Naniko Car Hire in Georgia
All Car Hire Destinations in Georgia
better english would be benefical.
Just as a suggestion I will do an overall check before giving the car to another person: - batteries -tyre pressure
The price we were quoted when booking the vehicles was more than the final price we paid and we also booked a Toyota Prado and we got a Toyota Fortuner which in my view is not similar to a prado.
I booked for a Toyota Corolla or similar_ I received a Hyundai Elantra. The guy who picked up the car asked for 20 GEL (arnd 6 USD) to wash the car without any receipt or else.
I paid the reservation money before we arrived but we had to pay also the reservation amount when we made the deal and did not get back when we left.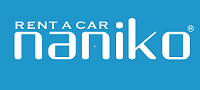 Very Good
Based on 10 ratings
---
Get instant access to all Naniko car hire locations in Georgia and find rates as Low as Possible for your Car Hire