Right Cars Car Hire Destinations in Czech republic
Right Cars Car Hire in Czech republic
All Car Hire Destinations in Czech-Republic
Excellent and friendly service. Clean and well maintain car.
Great service - slight mark down on returning car only because I had to return to the office to hand over the keys_ and then return to the car park to check for condition.
Very good service. We'll be pleased to rent the car with the same company if we come back to Prague. Many thanks to all the staff.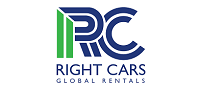 Brilliant
Based on 19 ratings
---
Get instant access to all Right Cars car hire locations in Czech-Republic and find rates as Low as Possible for your Car Hire