Autostop Car Hire Destinations in Cyprus
Autostop Car Hire in Cyprus
All Car Hire Destinations in Cyprus / North Cyprus
Un oubli de GPS le premier jour_ mais fourni le lendemain. Le prestataire a mis tout en oeuvre pour corriger_ et nous a offert l_option GPS.
Excellent service all round
Should leave some note by text to say they_ve received car and happy with the state of the car
Today the 22.02_ we return hire car on 20.02 without any damages_ but the povider has not given back security money yet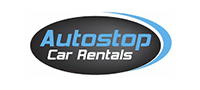 Magnificent
Based on 117 ratings
---
Get instant access to all Autostop car hire locations in Cyprus / North Cyprus and find rates as Low as Possible for your Car Hire
Contact us
You can contact us using any of the below methods:

By e-mail:
Email us for an existing Booking
Email us for the Theft & Damage Protection
By phone: Our Call centre is 24 hours available,
our staff is English, German, French, Spanish, Russian
and Italian speaking in all contact numbers.
International number: +302 810 812 012
or local number:

1-206-317-1229

>