Autostop Car Hire Destinations in Cyprus
Autostop Car Hire in Cyprus
All Car Hire Destinations in Cyprus / North Cyprus
excellent personal service with flexible drop off arrangements offered
I take car for tree days with small baby seat. My baby 5 months_ she can't seat now_ only lie at baby car seat 0+. You give the baby seat 1+. I can't use it.
Had a slight problem with first car but it was immediately sorted. Brillaint fimr.
The car_ a Nissan X Trail_ was quite old and well used. It had a number of scrapes so it was not the most elegant vehicle but it did the job and was ideal for the relatively poor unmade roads in parts of Cyprus. If you book with this provider do not expect a new car.
Lots of scratches and a dent but inside was fine_ The guy was very helpful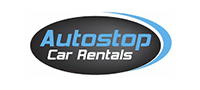 Brilliant
Based on 117 ratings
---
Get instant access to all Autostop car hire locations in Cyprus / North Cyprus and find rates as Low as Possible for your Car Hire